Phyl and Ieu have been friends since their days at the Royal Welsh College of Music and Drama in the early 80s.
Both have collaborated regularly since leaving college on television productions such as Pobol Y Cwm, Doctor Who, Ar Y Tracs, Noson Lawen, S4C's Shane Williams Panto and a large number of theatre productions from Shakespeare to pantomimes.
The two have shared an interest in the entertainment world for some time and both have performed as a duo and as individuals all over the country.
In addition to this, the two have produced a large number of productions together from prestigious concerts to a national tour of a Welsh language pantomime.
They are often seen as MC's of The Welsh Banquets at Cardiff Castle.
On stage Ieuan has worked with the National Theatre, National Theatre Wales, Wales Theatre Company, Aberystwyth Arts Centre, The Torch Theatre Company, Communicado Theatre, Sherman Theatre Company, Ludlow Shakespeare Festival and Evolution Productions.
His television work includes 35 Awr, Pitching In, Doctor Who, Gwaith Cartref, DaVinci's Demons, Hinterland, Diamond Geezer, Mind To Kill, Tracy Beaker, Ar Y Tracs, S4C's Shane Williams' Panto, Rocket Man, High Hopes , Siôn a Siân and Pobol Y Cwm.
His work on film includes The Englishman Who Went Up A Mountain But Came Down A Hill, Goldfish In a Blender, Double Top and Ring Finger.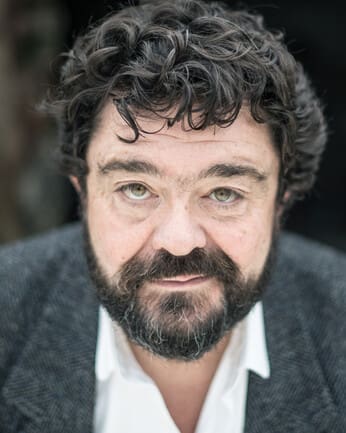 Originally from the Swansea Valley, Phyl trained at the Royal Welsh College of Music and Drama.
On stage Phyl has worked with Theatr Na n'og, Theatr Clwyd, Theatr Genedlaethol Cymru, Lighthouse Theatre, Wales Theatre Company, Stafford Shakespeare Festival, Ludlow Shakespeare Festival, Birmingham Rep and Sherman Theatre Company.
His television work includes Martha Jack A Sianco, Torchwood, Ar Y Tracs, Doctor Who, Halen Yn Y Gwaed, The Light, Tracy Beaker, Tiger Bay, Pobol Y Cwm, High Hopes and Tan Tro Nesa.
His film work includes Arthur's Dyke, Mr Nice, A Bit Of Tom Jones and Last Seduction ll.
Social Media Co-ordinator
& Website designer
Cai was born in Cardiff.
He's a student at Swansea University studying Media and Communication.
He's appeared in many tv programmes including Gwaith Cartref, Enid a Lucy, Pobol Y Cwm and Casualty.
Cai is hoping to be a professional actor in the future.